Clarinet Teachers
Celia Tang, Clarinet & RCMusic Theory Teacher
MM University of Toronto, Clarinet Performance
BM University of Toronto, Clarinet Performance
(Meet Celia on Video)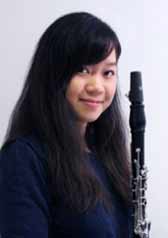 Celia studied with Max Christie and Joseph Orlowski at the University of Toronto. She studied RCMusic Theory at Ware Academy of Music. She performed in the University of Toronto Symphony Orchestra, Linus Chamber Orchestra and Musica Reflecta. Most recently, she won a concerto competition and performed it with the Kitchener-Waterloo Chamber Orchestra. She performs a variety of genres in her chamber ensemble Tutti!
Kishan Chouhan, Clarinet and Recorder Teacher
MM York University, Winds: Clarinet, Flute, Oboe, Bassoon, English horn, and Saxophone
BM University of University of Toronto Clarinet Performance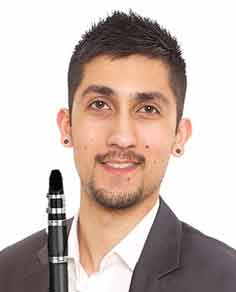 An experienced teacher, Kishan has taught private woodwinds lessons since 2012. He has also performed in pit orchestras for community theatre and recorded music for short films. Kishan's clarinet teachers include Miles Jaques, David Bourque, Steve Pierre and Peter Stoll. Flute teachers include Peg Albrecht, Nina Martini-Dorey and Sara Hahn. Oboe teachers include Wendy Bornstein, Monica Fosnaugh and David Sussman. As a student volunteer, he worked with young musicians, assisting music teachers at Hillcrest Community School and Wexford Public School.
Meet Clarinet TeacherCelia Tang

To book an assessment or a trial lesson call
:
905-479-0591