Voice and Speech Arts Teachers for Children and Adults
Jennifer Higgins Voice & Speech Arts
MFA York University
BFA University of Calgary
ARCT in Vocal Performance
RCMusic Certified Teacher, Voice and Speech Arts
RCMusic Gold Medal Winning Teacher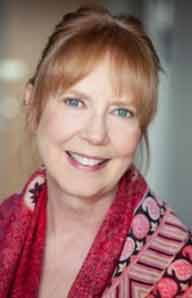 Jennifer Higgin is an RCMusic Certified Teacher of both Voice and Speech Arts with students frequently winning RCM gold medals. In 2018 she had three students win RCMusic Gold Medals! A senior teacher, she has taught at the Universities of Windsor, Guelph, York and Alberta. Her students have been seen in lead roles at the Stratford Shakespeare Festival, Canstage, Opera Halle (Germany) and the pop stages of India. A member of ORMTA, NATS and ACTRA, Jennifer has adjudicated festivals throughout Canada.
Jennifer's own performances have taken her to almost every province, including seasons at the Stratford Festival and Rainbow Stage as well as a performance of the opera "Aida" at the Skydome. She recently took part in the world premiere of "Lake Nora Arms", an a capella musical based on the poetry of Michael Redhill. She appeared in Kevin Sullivan's film "The Magic Flute Diaries", feature film "Casino Jack" and television series "Flashpoint" and "Murdoch Mysteries". Jennifer believes "good technique will allow you to enjoy singing and acting many styles and will lead you to your artistic passion".
Jennifer's warmth, wisdom and empathy allow her to nuture young singers (minimum age 8) with care not to damage vocal folds and enable her to impart advanced techniques which are age appropriate. Her speech arts qualifications easily translate to a variety of public speaking platforms in school, leadership and business.
Availability: Mon., Tues., Thurs., Fri., Sun., Sat (after 4:00)
Deepani de Alwi, Piano, Vocal & Theory Teacher,
Postgraduate Certificate & BA, Royal Conservatoire of Scotland
LTCL, FTCL, LRSM, ARCT, LRCM Gold Medalist, Piano Performance
ARCT Voice
An RCMusic certified teacher, Deepani studied piano in Sri Lanka, Italy, the UK and Canada.  Winner of 2 Bach prizes at RCS, she began teaching to assist  her mother's piano teaching practice. She has performed with Glasgow Chamber Orchestra in Scotland and over RAI 3 Classical music station in Rome, Italy.  Deepani teaches beginners to ARCT to students of all ages.  Her students have gone on to become high school music teachers.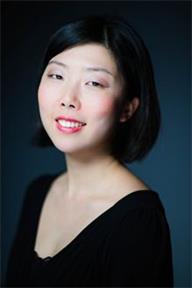 Canadian soprano Emily Ding earned her Master of Music degree in Voice Performance from McGill University in 2009 and her Bachelor of Music from University of Toronto in 2007.
She excelled in competition winning in the NATS (National Association of Teachers of Singing), Kiwanis Toronto and CMC 2008 (1st place, Canadian Music Competition). In Toronto, Ms. Ding has performed in Glen Gould Studio, George Weston Recital Hall and Richmond Centre for the Arts.
Emily has performed Opera roles including Donna Elvira at in Mozart's Don Giovanni (Toronto's Summer Operatic Lyric Theatre), as Rosine in the Canadian premier of Millaud's La Mere Coupable, as Frou Frou in Lehár's The Merry Widow (Toronto Operetta Theatre) and recently Rosario in Granados' Goyescas (Opera Five).
Ms. Ding is a soloist and choir member of Toronto's Cantabile Chamber Singers and vocal coach for the Toronto Chinese Choir. She enjoys teaching piano (beginner to grade 6) and will incorporate singing into the lesson for young children.Availability: Sunday afternoon Mandarin & English
Helen Ho, Voice
ARCT Vocal Performance
ARTI Trinity College
BE University of Toronto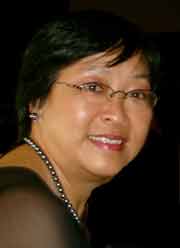 Helen teaches the classical art song and opera repertory in Italian, French and German. She also teaches Chinese folk song, Christian music and Broadway musical styles. Mandarin, Cantonese, English.
To book an assessment or a trial lesson call
:
905-479-0591