Private or Virtual Online Violin Lessons in North York
Lessons in your Home!

Violin Special
Jason Shiu, Violin & Viola Teacher
BM University of Toronto Violin.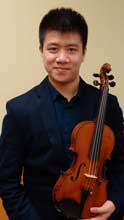 Jason Shiu is a graduate from University of Toronto, St.George Campus with a Bachelors in Music in Violin Performance. He studied under Annalee Patipatanakoon, violinist of the Juno Award-winning Gryphon Trio.  He also received coaching from by Jonathan Crow, Timothy Ying and Etsuko Kimura. He was awarded First Honors with Distinction in his Level 10 Violin Performance examination (2012) and won numerous awards at the Kiwanis Music Festival. As a teen, Jason was a member of the Toronto Symphony Youth Orchestra (TSYO) under conductor Earl Lee. He has been teaching violin for 6 years at Ware Academy.
Availability: Monday, Friday, Saurday and Sunday
Jessica Xiong, Violin Teacher.
ARCT Violin Performance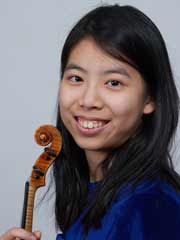 Jessica Xiong is a passionate violinist and teacher who started playing the violin when she was four years old. Jessica has been a member of the National Youth Orchestra of Canada for the past three years, where she has studied under the guidance of a world-renowned music faculty, as well as toured across Canada and Europe. Jessica has also played in the Toronto Symphony Youth Orchestra for 7 years, where she has performed side-by-side with the Toronto Symphony Orchestra numerous times. Jessica has received her ARCT Diploma in Violin Performance and is knowledgeable in helping students prepare for orchestra auditions. She is fluent in both Mandarin and English.
To book an assessment or a trial lesson call
:
905-479-0591
Violin Special