Piano Teachers
Dr. David Swan, Artist in Residence. Piano, Pedagogy & Theory Teacher.


DMA Indiana University Piano Performance
BM University of British Columbia
RCMusic National Gold Medal Theory Teacher
RCMusic National Gold Medal Piano Teacher
A native of Saskatoon, Dr. David Swan is a past winner of the Eckhardt-Granatté and CBC Talent Competitions. A concert pianist, he specializes in contemporary music, appearing regularly on New Music Concerts. He has performed concertos with the Montreal, Calgary, Quebec, Saskatoon and Winnipeg Symphony Orchestras. He has served eleven years as organist at St. Paul's Presbyterian Church in Toronto. Dr. Swan brings a wealth of knowledge and understanding to lessons with over 30 years of piano teaching.
Dr. Paul Jessen, Piano & Theory Teacher
DMA University of Montreal
MM McGill University; Performance Organ,
BM Victoria University Music History
RCMusic Certified Specialist Teacher for Elementary, Intermediate and Advanced Piano & Organ Performance
RCMusic Certified Specialist Teacher for Elementary, Basic, Intermediate and Advanced Theory & History
Drawing from a rich background, Paul Jessen earned his graduate degrees in Organ Interpretation. His early piano teachers in New Zealand included a "grand-student" of Anton Rubinstein and Dorothy Davies, a student of Artur Schnabel. He received his Associate and Licentiate performance diplomas from Trinity College in London followed by a B.M. in Music History and organ performance from Victoria University in New Zealand. Before McGill, he continued at North Germany Organ Academy and then expanded to early music at the Bremer Akademie für Alte Musik in Germany. In Toronto, Paul is the church organist and choir director at St. Matthew's United and St. Clare's Roman Catholic Church and conducts the Christie Gardens Retirement Community Choir. German, Friench.
Peter Ware, Composer in Residence, Composition, Piano & Theory Teacher, MM Yale University, Composition, BM Virginia Commonwealth University
RCMusic National Gold Medal Theory Teacher
RCMusic Certified Specialist Teacher for Elementary, Intermediate and Advanced Piano Performance
RCMusic Certified Specialist Teacher for Elementary, Basic, Intermediate and Advanced Theory & History
Lessons at Don Mills and McNicoll.
Peter's student won 1st prize in the 2013 North York Music Festival in the Student Composer category (Eddie Zhang). He studied piano with Florence Robertson who studied with John Powell whose lineage can be traced back to Beethoven. At Yale, he studied with Krzysztof Penderecki, Toru Takemitsu and theorist Allen Forte (Schenkerian analysis). With 38 years of experience, he teaches all RCM theoretical subjects. Former faculty member at Queen's and Brock University, he taught at Northern Kentucky and the University of Cincinnati.
Peter began his academic career on the faculty at Queen's, Brock and Northern Kentucky Universities. He has been preparing students for RCM examinations in Rudiments, Harmony, Counterpoint and Analysis for over 25 years. He offers students an unparalleled knowledge and enthusiasm for the internal workings of music. Peter studied composition at Virginia Commonwealth University, the University of Cincinnati and Yale University. His principal teachers include Krzysztof Penderecki, Toru Takemitsu and theorist Allen Forte (Schenkerian analysis). As a young person, he studied piano with Florence Robertson in Beethoven's lineage. A top-notch pianist in Virginia, Robertson studied under John Powell, who in turn, studied with Liszt's pupil F.C. Hahr and Leschetizky. Both Liszt and Leschetizky were students of Czerny, who was a student of Beethoven.
Jewele Lee, Piano Teacher, MM Shanghai Conservatory of Music, Piano Performance RCMusic Certified Specialist Teacher for Elementary, Intermediate and Advanced Piano Performance
RCMusic Certified Specialist Teacher for Elementary, Basic and Intermediate Theory
With over 25 years of teaching experience, Jewele is an RCMusic certified teacher for advanced piano and intermediate theory examinations She is certified in early childhood music education from the University of Toronto Institute of Child Study. She emphasizes the development of technical skills to support musicality, but adjusts her methods to realize the physical and emotional capabilities of the students. She likes to work in conjunction with parents and students in setting goals. Her students have won prizes in the North York Music Fesitval and Kiwanis. Cantonese, Mandarin & English
Grace Chu, Piano Teacher, MM State University of New York at Buffalo in Piano Performance, BM McMaster University
Grace Chu has earned her Bachelor of Music and Piano Performance Diploma from McMaster University. While earning her degree at The State University of New York at Buffalo, she taught as an adjunct Basic Keyboard instructor to music majors. Born in Taipei, Taiwan, Grace came to Canada as an exchange student in high school and originally settled in Alberta, later moving to Toronto. She has participated in festivals, master classes and private lessons with world-renowned pianists in Canada,Taiwan, France, Spain and USA. Her teachers included Alla Zacarelli, Stephen Manes, James Avery, Alan Feinberg and Dr. Teresa Dybvig. She has been sharing her passion for the piano through teaching for 18 years. Mandarin & English
Alina Olariu, Piano Teacher, Maternity Leave
MM & BM, Piano Performance and Pedagogy, University of Toronto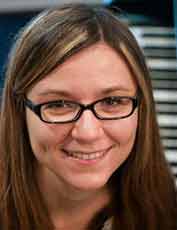 From Romania, Alina studied with Boris Lysenki (piano) and Midori Koga (piano pedagogy). She recieved the Arthur Plettner Graduate Fellowship and William Aide/Miriam Neveren Memorial scholarships. A passionate teacher, Alina has taught students of all ages (children and adults). Her teacher philosophy encourages students to play the piano with physical freedom and explore musical expression. Russian & English
Shih-Ren Lu, Piano & Theory Teacher, MME & BME University of Toronto, ARCT Piano Performance & Pedagogy
RCMusic Certified Specialist Teacher for Elementary, Intermediate and Advanced Piano
With a master's degree in music education, Shih Ren is involved with special needs education, focusing on music appreciation.  Her lessons are built upon patience, kindness and flexibility to accommodate personal abilities.  She has 15 years of teaching experience and her students participate in festivals and examinations. She accompanies voice, flute and violin students in school concerts, festivals and RCM examinations.  Shih Ren is a supply teacher for the York Region and York Catholic District School Boards. Cantonese, Mandarin & English
Eric Tan, Piano & Theory Teacher
BM & BS Cornell University, Piano Performance
ARCT Piano
RCMusic National Gold Medal in Theory Winner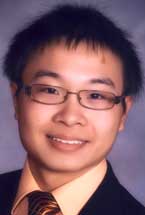 Eric studied piano with Professor Xak Bjerken and Gloria Saarinen. He performed with the Cornell Symphony Orchestra as winner of the Cornell Concerto Competition. He also won 1st prize at the CMC National Finals and 2nd prize at the CFMTA National Piano Competition. He embarked on a 6-city concert tour of Ontario as ORMTA's Young Artist of the Year. Performance  venues as a soloist include Roy Thomson Hall, Alice Tully Hall, Glenn Gould Studio, Bailey Hall, Orford Arts Centre, Classical 96.3 FM and the Newmarket Theatre. He played in masterclasses for pianists Malcolm Bilson, Marc Durand, Gilbert Kalish, Anton Kuerti, Lang Lang, John Perry, Richard Raymond, Lee Kum Sing and Sasha Starcevich. He also received the RCMusic Gold Medal in Music Theory in Canada. As a teacher, Eric aims to bring the best out of every student. Mandarin & English
Joe Wu, Piano Teacher
BMus, University of Toronto, Piano Performance
ARCT Piano
Mr. Wu encourages students to attend festivals, examinations, competitions and to perform on recitals at Ware Academy of Music. He believes a genuine love of music is the initial impetus to creating beautiful tone and technical proficiencies. His lessons engage beginners with fun and entertaining musical activities including duet playing. Mandarin & English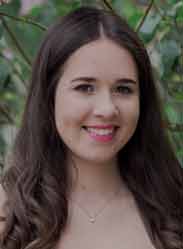 Croatian-Canadian mezzo-soprano, Maria Milenic was praised as "an exciting performer" and for her "lovely shimmering tone" (NATS competition, 1st place prize 2017). At U of T, she studies with Frédérique Vézina and coach Jennifer Tung. In 2017, Maria sang the role of Barbarina in Summer Opera Lyric Theatre's The Marriage of Figaro and in the chorus of Toronto Operetta Theatre's Candide (2017).   She performed as a soloist in the Women's Chorus (U of T) and with the York Symphony Orchestra.
Maria attended the Phil and Eli Taylor Performance Academy for Young Artists at the Royal Conservatory and participated in the Conservatory's Summer Opera Intensive program. A Kiwanis scholarship recipient, Maria enjoys teaching young and old singers and pianists.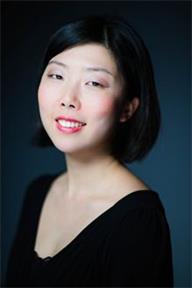 Canadian soprano Emily Ding earned her Master of Music degree in Voice Performance from McGill University in 2009 and her Bachelor of Music from University of Toronto in 2007.
She excelled in competition winning in the NATS (National Association of Teachers of Singing), Kiwanis Toronto and CMC 2008 (1st place, Canadian Music Competition). In Toronto, Ms. Ding has performed in Glen Gould Studio, George Weston Recital Hall and Richmond Centre for the Arts.
Emily has performed Opera roles including Donna Elvira at in Mozart's Don Giovanni (Toronto's Summer Operatic Lyric Theatre), as Rosine in the Canadian premier of Millaud's La Mere Coupable, as Frou Frou in Lehár's The Merry Widow (Toronto Operetta Theatre) and recently Rosario in Granados' Goyescas (Opera Five).
Ms. Ding is a soloist and choir member of Toronto's Cantabile Chamber Singers and vocal coach for the Toronto Chinese Choir. She enjoys teaching piano (beginner to grade 6) and will incorporate singing into the lesson for young children. See her Class for Children.
Availability: Sunday afternoon Mandarin & English
To book an assessment or a trial lesson call: 905-479-0591