RCMusic Theory Instructors
Peter Ware, Composer in Residence, Composition, Piano & Theory.
MM Yale University, Composition,
BM Virginia Commonwealth University
RCMusic National Gold Medal Theory Teacher
Four National RCMusic Gold Medal Winners
RCMusic Certified Specialist Teacher for Basic, Intermediate and Advanced Piano Performance
RCMusic Certified Specialist Teacher for Elementary, Basic, Intermediate and Advanced Theory & History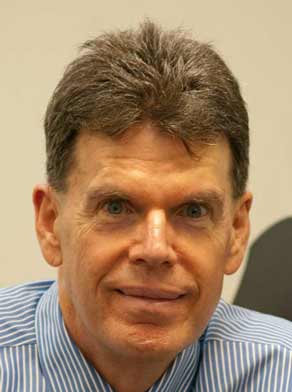 Peter's student won 1st prize in the 2013 & 2014 North York Music Festival in the Student Composer category (Eddie Zhang). He studied piano with Florence Robertson who studied with John Powell whose lineage can be traced back to Beethoven. At Yale, he studied with Krzysztof Penderecki, Toru Takemitsu and theorist Allen Forte (Schenkerian analysis). With 38 years of experience, he teaches all RCM theoretical subjects. Former faculty member at Queen's and Brock University, he taught at Northern Kentucky and the University of Cincinnati.
Peter began his academic career on the faculty at Queen's, Brock and Northern Kentucky Universities. He has been preparing students for RCM examinations in Rudiments, Harmony, Counterpoint and Analysis for over 25 years. He offers students an unparalleled knowledge and enthusiasm for the internal workings of music. Peter studied composition at Virginia Commonwealth University, the University of Cincinnati and Yale University. His principal teachers include Krzysztof Penderecki, Toru Takemitsu and theorist Allen Forte (Schenkerian analysis). As a young person, he studied piano with Florence Robertson in Beethoven's lineage. A top-notch pianist in Virginia, Robertson studied under John Powell, who in turn, studied with Liszt's pupil F.C. Hahr and Leschetizky. Both Liszt and Leschetizky were students of Czerny, who was a student of Beethoven.
Lynn Ware, Guitar Theory & History Teacher.
MM Kent State University
BM University of Cincinnati
RCMusic National Gold Medal Theory Teacher
Four National RCMusic Gold Medal Winners
RCMusic National Gold Medal Guitar Teacher
RCMusic Certified Specialist Teacher for Basic, Intermediate and Advanced Guitar Performance
RCMusic Certified Specialist Teacher for Elementary, Basic, Intermediate and Advanced Theory & History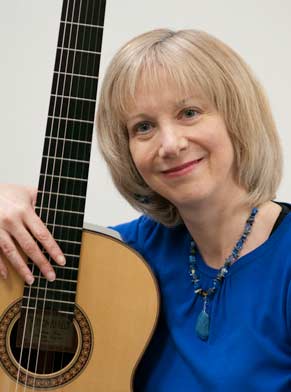 A specialist with young children, Lynn blends warmth, fun and encouragement with high technical expectations. Her guitar students won 1st prizes in all categories entered in the 2013 North York Arts Festival, prompting the director to award trophies to the "best junior guitarist" (Nicolas Lee) and "best senior guitarist" (Kevin Gai). Lynn's student Helen Lu won the CMC competition for guitar in the under 16 category, while Kevin Gai received the highest mark for string ensemble performance in the Kiwanis Music Festival (Vivaldi Concerto in D Major). With 28 years of experience, her students have received Silver Medals (highest grades in Canada) from the RCM.
As a guitarist, Lynn performed for artists/teachers in master classes including Oscar Ghiglia, Alice Artzt, Sergio Abreu, Eduardo Fernandez and Turibio Santos. Eli Kassner was most influential in shaping her technical development. As a young performer, she premiered many 20th century American and Canadian compositions. She has composed and recorded her own compositions on her 5 CDs including The Many Moods of the Guitar, Impossible Dream, Forest Scenes, Angelica and Americas (includes Variations on O Canada!)
Dr. David Swan, Artist in Residence: Piano, Theory & Piano Pedagogy Teacher
DMA Indiana University Piano Performance
BM University of British Columbia
RCMusic National Gold Medal Theory Teacher
RCMusic National Gold Medal Piano Teacher
A native of Saskatoon, Dr. David Swan is a past winner of the Eckhardt-Granatté and CBC Talent Competitions. A concert pianist, he specializes in contemporary music, appearing regularly on New Music Concerts. He has performed concertos with the Montreal, Calgary, Quebec, Saskatoon and Winnipeg Symphony Orchestras. He has served eleven years as organist at St. Paul's Presbyterian Church in Toronto. Dr. Swan brings a wealth of knowledge and understanding to lessons with over 30 years of piano teaching.
Dr. Paul Jessen, Piano, Piano Pedagogy & Music History Teacher.
DMA University of Montreal,
MM McGill University; Performance Organ
BM Victoria University, Music History
RCMusic Certified Specialist Teacher for Basic, Intermediate and Advanced Piano & Organ Performance
RCMusic Certified Teacher for Elementary, Basic, Intermediate and Advanced Theory
Drawing from a rich background, Paul Jessen earned his graduate degrees in Organ Interpretation. His early piano teachers in New Zealand included a "grand-student" of Anton Rubinstein and Dorothy Davies, a student of Artur Schnabel. He received his Associate and Licentiate performance diplomas from Trinity College in London followed by a B.M. in Music History and organ performance from Victoria University in New Zealand. Before McGill, he continued at North Germany Organ Academy and then expanded to early music at the Bremer Akademie für Alte Musik in Germany. In Toronto, Paul is the church organist and choir director at St. Matthew's United and St. Clare's Roman Catholic Church and conducts the Christie Gardens Retirement Community Choir.
Celia Tang, Clarinet & RCMusic Theory Teacher
MM University of Toronto, Clarinet Performance
BM University of Toronto, Clarinet Performance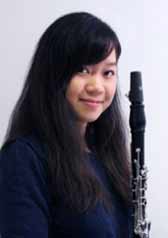 Celia studied with Max Christie and Joseph Orlowski at the University of Toronto. She studied RCMusic Theory at Ware Academy of Music. She performed in the University of Toronto Symphony Orchestra, Linus Chamber Orchestra and Musica Reflecta. Most recently, she won a concerto competition and performed it with the Kitchener-Waterloo Chamber Orchestra. She performs a variety of genres in her chamber ensemble Tutti!
Eric Tan, Piano & Harmony Teacher
BM & BS Cornell University, Piano Performance
ARCT Piano
RCMusic National Gold Medal in Theory Winner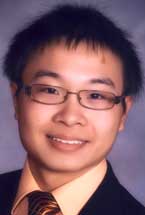 Eric studied piano with Professor Xak Bjerken and Gloria Saarinen. He performed with the Cornell Symphony Orchestra as winner of the Cornell Concerto Competition. He also won 1st prize at the CMC National Finals and 2nd prize at the CFMTA National Piano Competition. He embarked on a 6-city concert tour of Ontario as ORMTA's Young Artist of the Year. Performance  venues as a soloist include Roy Thomson Hall, Alice Tully Hall, Glenn Gould Studio, Bailey Hall, Orford Arts Centre, Classical 96.3 FM and the Newmarket Theatre. He played in masterclasses for pianists Malcolm Bilson, Marc Durand, Gilbert Kalish, Anton Kuerti, Lang Lang, John Perry, Richard Raymond, Lee Kum Sing and Sasha Starcevich. He also received the RCMusic Gold Medal in Music Theory in Canada. As a teacher, Eric aims to bring the best out of every student. Mandarin & English